Sandeep Kumar
Chief Product Officer at Okler Themes
PHP DEVELOPER, Chandigarh, India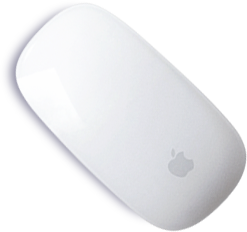 ABOUT ME
Hi, I am Sandeep Kumar from Chandigarh, India. I am a PHP Developer having 5+ years of experience and working with Zend Framework,  Laravel, Angular, WordPress, Prestashop, MVC pattern, Jquery/Javascript, HTML and CSS……..
EXPERIENCE
From

Aug 2018
To

Aug 2021
Cyemptive Solutions PVT LTD

IT Park, Mohali, Sector 67 | India
Software Developer
Job Description and Role:
Not to be discussed. Sorry 🙂
From

Sep 2017
To

Aug 2018
Igniva Infotech PVT LTD

Phase 8, Mohali | India
Software Developer
Job Description and Role:
Write RESTful applications using Zend Framework 3 and consume with the front end frameworks AngularJS and Angular.
Technologies:
Zend Framework , AngularJS and Angular, MySQL
From

Feb 2016
To

Apr 2017
Navixel Solutions PVT LTD

Phase 8, Mohali | India
Software Developer
Job Description and Role:
Responsible for writing code for applications (built in ZEND FRAMEWORK) based on travel needs and using SABRE GDS.
Communicate with the travel agents, analyze their requirement and purpose a solution. Fix issues in application notified by the agents. Maintain coding standards and provide a highly optimized code
Technologies:
Zend Framework
Applications Introduction:
Applications were based on SABRE GDS and were used by travel agents.
From

March 2014
To

Jan 2016
Dynaweb PVT LTD

Phase 8, Mohali | Chandigarh, India
PHP DEVELOPER
Job Description and Role:
Wordpress:
Analyze client's requirement and design the website/plugin skeleton. Develop/Customize themes and plugins according to client's requirement. Maintain Coding standards, Improve Security, Optimize site and.
Prestashop:
Develop/Customize add-ons. Maintain coding standards.
Jquery/Javascript:
Fix issues. Create reusable script
Technologies:
Wordpress, Prestashop, Jquery/Javascript
SKILLS & LANGUAGE
Zend Framework (Version 3)
RECOMMENDATIONS
Sandeep did an excellent job for us, We' re very content with the results and will hire him again when needed. Highly recommended contractor!